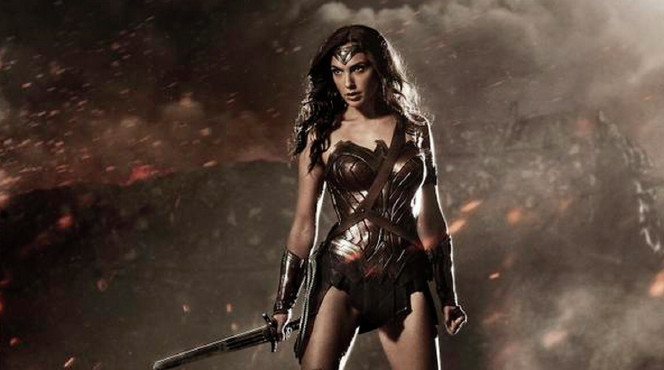 THEMYSCRIA — The San Diego Comic Con has been full of reveals, trailer debuts and announcements, but the 2016 film "Batman v Superman: Dawn of Justice" seems to be dominating the scene.
We just got a close-up picture of Ben Affleck as Batman and now we have our first look at Gal Gadot as Wonder Woman.
While we have almost two years before we see how the movie plays out these pictures are piquing our interest. Director Zack Snyder has never had a problem with style, but as Travis Poppleton pointed out, Snyder needs to prove to us he can give us a great story as well as a stunning visual.
Regardless, the image of Affleck's Batman got us interested and now this picture of Gadot's Wonder Woman has us excited.
This latest picture was last piece of the puzzle to complete the famed DC Trinity.
"Batman v Superman: Dawn of Justice" is slated for a May 6, 2016 release.